Purchasing a Gautrain Card
Gautrain Cards can be purchased at any Gautrain station using either the Ticket Vending Machines (TVM) or the Ticket Office.
The TVMs are similar to an ATM bank terminal and accept cash and bank cards. So avoid the queues at the Ticket Office and give the TVM a go! Gautrain Cards can also be purchased from a number of vending machines conveniently located along certain Gautrain bus routes. View the vending machine locations here.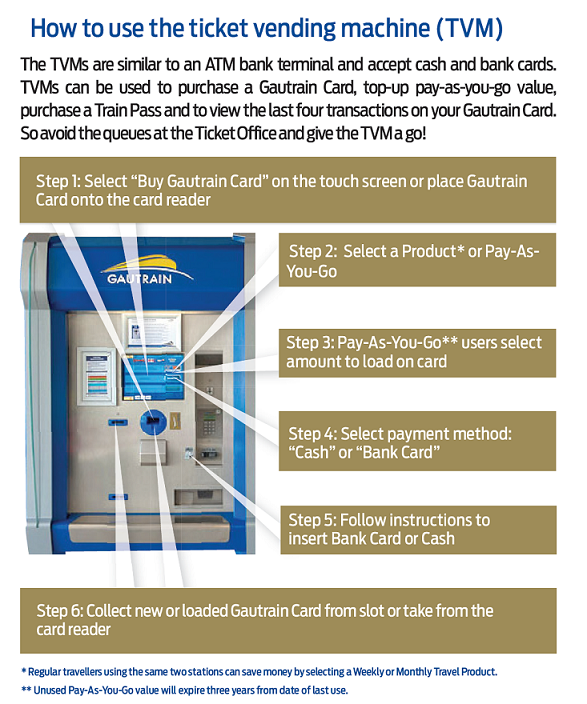 Register your Gautrain Card
Users are encouraged to register their Gautrain Cards here or alternatively at any Gautrain station Ticket Office.
A registered Card allows you to load value or purchase Products online and block your Card in the event of it being lost or stolen. Once your Card has been blocked you can then apply to have the funds on the lost/stolen Card transferred to a new registered Card.